Category Archives:
Events
Lakewood High School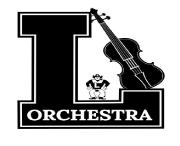 Orchestra Program
Music Marathon
***********
Nov 2nd
6:00am-7:00pm
Concert 5:30-7:00pm
The LHS orchestras will report to The Civic on Sat. Nov. 2nd at 6:00am and practice through the concert for a total of 13 hours of playing!
Mar 5 Jazz Band 7:30 Civic Auditorium featuring the Jazz Band, Jazz Workshop and the 8th grade jazz bands.