Category Archives:
Fundraising
Our swingin' swanky speakeasy on January 26, 2019!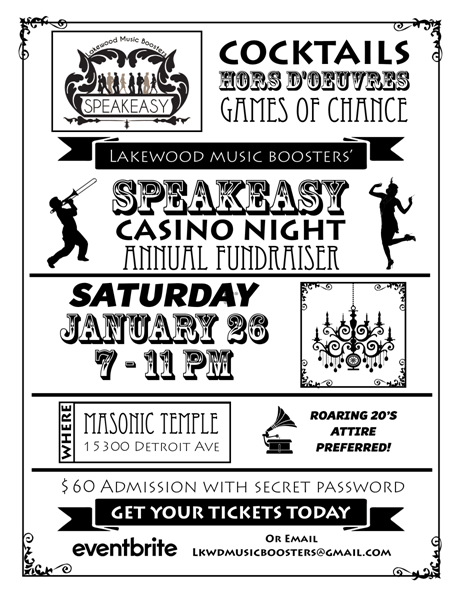 Continue reading
Saturday, September 15 starting at 6pm at First Federal of Lakewood Stadium. The Lakewood High School Ranger Marching Band will perform along with bands from Fairview, St. Eds, Vermilion, West Geauga, Westlake, Olmsted Falls, Garfield Heights, Eastlake North and Mount Union University. Tickets are $9 for adults, $7 seniors, $5 for students and are available at the door or via the bookroom. If you are interested in volunteering email Laura. Businesses wishing to advertise can email Julie.
Check out the Lakewood Patch article.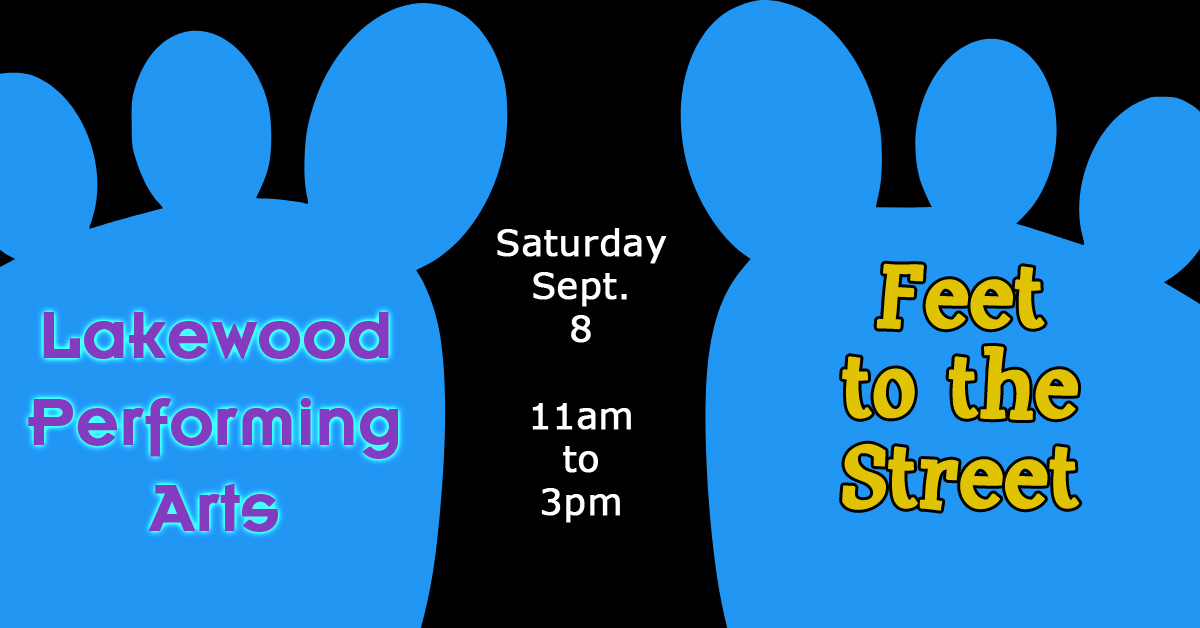 Saturday, September 8 from 11am-4pm. Lakewood Citizens: Be on the lookout as students from the Lakewood City Schools Performing Arts Department will be out and about knocking on doors to say thank you for your continued support of Lakewood City Schools.
Additionally, each household will receive a copy of the performing arts calendar for the 2018-2019 school year. The students will extend a personal invitation to these performances.
Consider donating that change jar to help these wonderful students continue the rich tradition of music in the Lakewood School System. This event is sponsored by the Lakewood Music Boosters. VOLUNTEERS NEEDED! To volunteer click our SignUpGenius here!
For updates follow us on Facebook and Twitter. Read more in the Lakewood Patch