Monthly Archives:
October 2018
Our swingin' swanky speakeasy on January 26, 2019!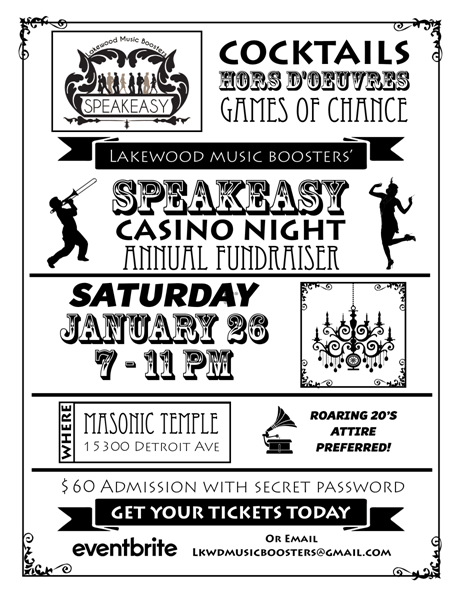 Continue reading
Thursday, November 29, 2018 at 7:30pm – This concert will feature the Lakewood High School Concert Band, String Orchestra, Philharmonia Orchestra and the Concert Choir. Join us for our Winter celebration at the Civic Auditorium. Tickets are $3 for adults, $2 for seniors, and $1 for students.
Wednesday, December 5, 2018 – Join our 7th grade musicians in band, orchestra, and choir from Harding and Garfield Middle School as they perform holiday favorites at the Civic Auditorium. Tickets $2 for adults, $1 for seniors, and students are free.